Serving the Montlake Community & Seattle Since 1997.
Montlake's Favorite Antique Shop!

Mr. Johnson's Antiques is worth a visit. The shop is located in the small central business district of Montlake. With over 2000 square feet of clean and neatly organized merchandise, treasures and curiosities abound. You will find something of interest and our customer service is excellent. The shop is conveniently located amongst Seattle's most prominent neighborhoods at the northern base of Capitol Hill and due south of the University of Washington and the Montlake bridge. Please learn more about us below and why we are considered a favorite destination by tourists as well as many local buyers & collectors.
An Antique Store With Something for Everyone
Mr Johnson's Antiques has much to offer its patrons and my goal is that no one be bored. There is a diverse selection of objects for sale marketed towards customers with a refined sense of collecting and those with more eclectic tastes. The shop is full of interesting and unique items with a focus on enhancing ones' home decor. The shop maintains a constantly revolving inventory, very reasonable pricing and great variety to choose from. Ranging from antiques and collectibles to modern contemporary design. Please come to browse, relax, and learn why it has become such a well-established shop and a favorite place to hunt for treasures.

We do appraisal and estate services. I charge an hourly fee for appraisals and can give estimates of the appraisal cost. Occasionally, it is recommended that an appraisal is unnecessary and those who are inquiring should save their money.
We offer estate services, including the complete organization and liquidation of an estate in the form of an "Estate sale".
We also offer light fixture or lamp rewiring. This includes the complete restoration or repairing of most antique and vintage lamps. Mr. Johnson's Antiques will provide a free instore consultation and some lamps may be too complex to fix for a variety of reasons. *Bringing back an old lamp that is out of commission and making a well-functioning and safer lamp can be very gratifying. Don't throw away your old lamps! I buy them too, working or not. Often vintage lamps that have been rewired or repaired are more desirable from an aesthetic standpoint and will significantly increase their value.

I've been at this location for over 23 years and have established many wonderful friendships and business relationships. While the quality and intrigue of the shops inventory continues to evolve, it remains a retail store with something for everyone. While some stores specialize in certain time periods and trends, we run the gamate. My inventory has everything from antique to contemporary in all shapes and sizes. My shop has always been touted as reasonably priced and very affordable.
I take great pride in a clean and tidy shop that is well-organized into different collectible categories. It is layed out so that people can best enjoy their shopping experience. Many of my best clients are designers, private collectors and dealers who own other stores. I have always managed a large selection of inventory that is constantly changing and being replaced. Please come visit the shop. We want you to enjoy your experience.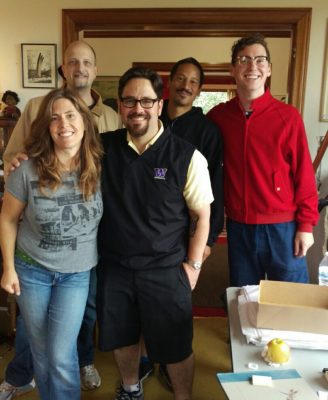 MR Johnson's Antiques is lifetime's collection of antiques and collectibles. After evolving a great deal in the last two decades, my current inventory is much refined. Along with a growing collection, we offer these services below.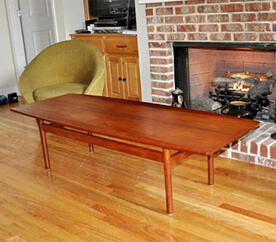 Of course we buy antiques and collectibles constantly. If you have some neat stuff for sale please email us or contact the shop directly and ask for Matt the owner. During off hours please leave a message. Thank you.
My buying focus is on items that are most popular in current global antique and collectible market.(please see list of *Items I most want to buy) Two prime examples would be Chinese antiques and designer "MCM" (Mid-century Moderne) items circa 1940's through the 1960's. The intention of my shop is to provide such a variety that every individual can find something they deem interesting and worth buying.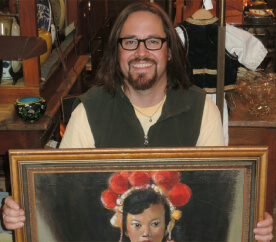 We provide and enjoy doing appraisal. I have been successfully appraising antiques in the Pacific Northwest for over 20 years. We offer all types of appraisal that you may need, including: insurance appraisal, probate or estate appraisal, as well as appraisal for lost, stolen or damaged items.
We have a large selection of vintage pictures. It is important to find the right frame for the right piece of art. Whether a collector or an artist yourself, our collection is worth checking out. Picture frames are versatile: they can be cut down to size, refinished, painted or made into a mirror. Also, buying a vintage frame will save you a considerable amount of money.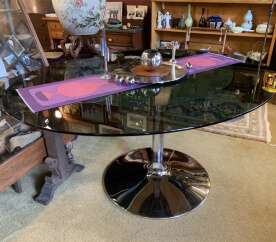 Mid Century modern is all the rage and for good reason. Furniture from the 1940s through the 1960s were executed with great skill and attention to design. Mid Century Modern "MCM" style in interior design and decor remains timeless. For this reason we are constantly adding to our collection of MCM and seeking ways of continually procuring more. Please see our "Featured Items" at the top right of the home page to see what is available. Thank you.

"We have a large selection of "two-dimensional" artworks. We focus on original art, including: oil on canvas, oil on board, pen & ink drawings, watercolors, steel & copper engravings, etchings, lithographs and serigraphs. We do also sell collectible prints and posters. We always maintain a collection of specifically Northwest art from and around the state of Washington. Most of the art for sale is quite affordable.
We are always interested in buying original and decorative art.
Please see our selection of art currently available for sale."